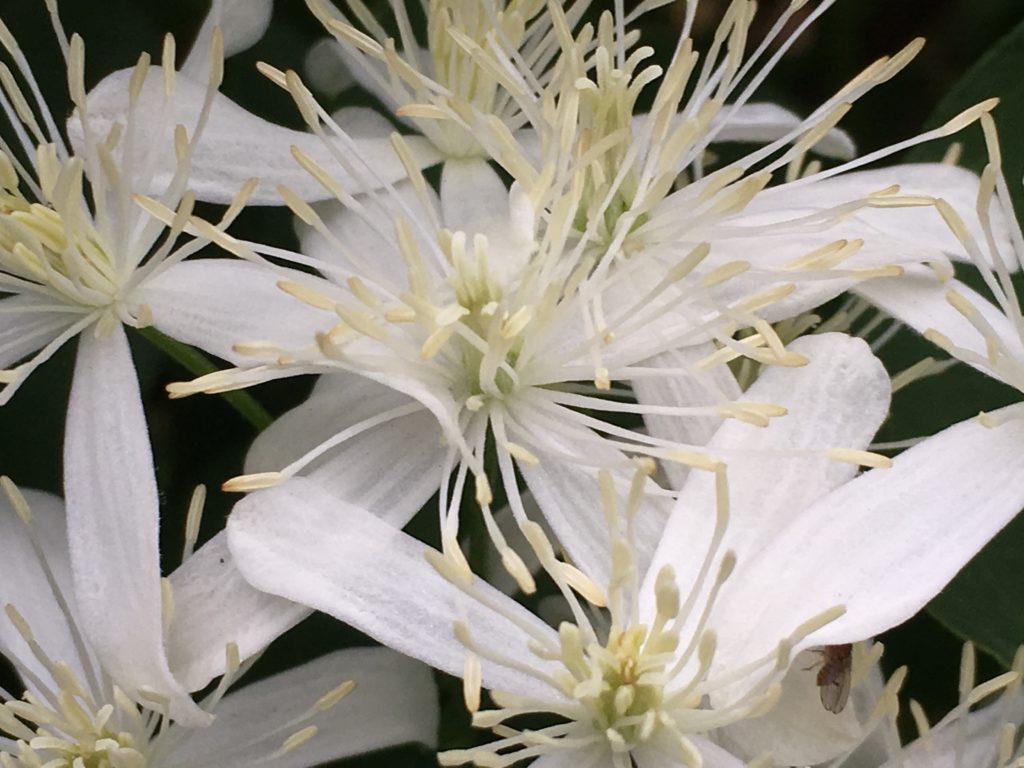 Today I visited a friend in Jersey City and look what I found growing in her garden!
The lovely dreamy and sweet scented Clematis Vitalba.
The essence made from its flowers helps us keep our  feet on the ground and develop an interest for the here and now.
Head in the clouds?

Love daydreaming, napping and sleeping?

Are you someone with great imagination and creativity, plenty of ideas but struggling when it comes to put them into action?

Distracted perhaps, with little focus and a tendency to switch off into the more pleasant realms of your imagination?
This Bach Essence could then be for you.
Clematis energy is about using that capacity to create and imagine in a constructive way.
It brings presence and alertness helping bring ideas into action, ground gifts and talents and develop a warmer physical presence.
Such a beautiful and helpful essence!