"Flor is calm, natural, no-nonsense and absolutely non-judgmental. Her simple yet effective approach to healing, a combination of different teachings, is a breeze of fresh air."  G.T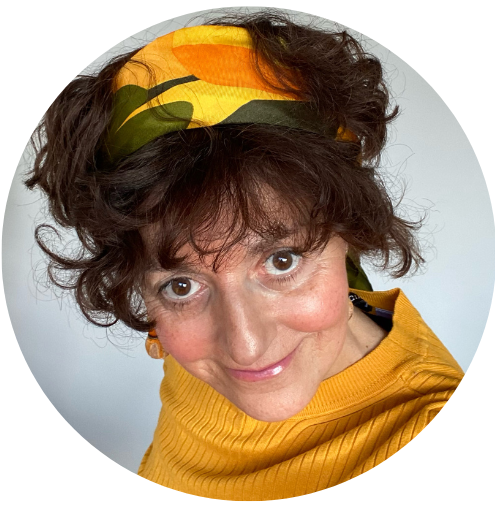 I'm from Madrid, Spain, but love took me to the UK in 1998 and I have lived abroad even since; in the UK for 13 years, then New York for 6 and now, since December 2017, I'm happily settling back in the UK.
I'm really grateful for my life. I have the loving and caring relationship I have always wanted, have had the opportunity to travel the world and live in different countries and the fortune to be doing the work of service to others I so much love. But, perhaps most importantly, I have managed to build a loving and caring relationship with myself because, isn't the relationship we have with ourselves what shapes the relationships we have with everyone and everything else in our lives?
But things haven't always been this way.
There was a time when my romantic relationships were far from ideal. A time when I felt I was continually falling short in many areas of my life, I lacked self-esteem and didn't know how to take care of myself.  The thing I most wanted was a loving and committed relationship and a fulfiling career but instead I kept  cycling from one relationship to the next, from one job to the next, feeling frustrated, unhappy and more and more hopeless.
After a series of relationship setbacks, disappointments and a devastating heartbreak, I realised I needed to make important changes in the way I lived my life.
So in order to feel happier and to heal myself and my heart, I began to learn how to look after myself. It was at that time, back in the early 90s, when I experienced for the first time the transformative healing powers of Flower Essences, Energy Healing and Meditation.
This was the beginning of my "one step at a time" inner transformation and healing that led me to the person and the practitioner, healer and mentor I'm today.
I trained as a Flower Essence Practitioner in England and completed the Healing Touch Program and its Certification in the USA. I'm now following my calling to help others with the tools that have so profoundly helped me. My healing work also reflects my long experience of and training in Buddhist meditation.
"I know many different practitioners in health and the healing arts and I don't know anyone who has the full package, the full gamut as Flor does. From experience to the Flower Essences, energy healing, being able to coach someone one on one and even to know what they need, in depth. She can look beyond the layers and have this intuitive knowing of what a person needs. She is a healing presence in the world."  J.H 
My healing practice is grounded in loving-kindness. My goal is to guide my clients to cultivate kindness toward themselves and to empower them to be their best and believe in themselves whatever their circumstances. I see myself as a facilitator of my clients self-healing as well as an educator who encourages them to actively participate in their own healing and well-being through self-awareness and self-care.