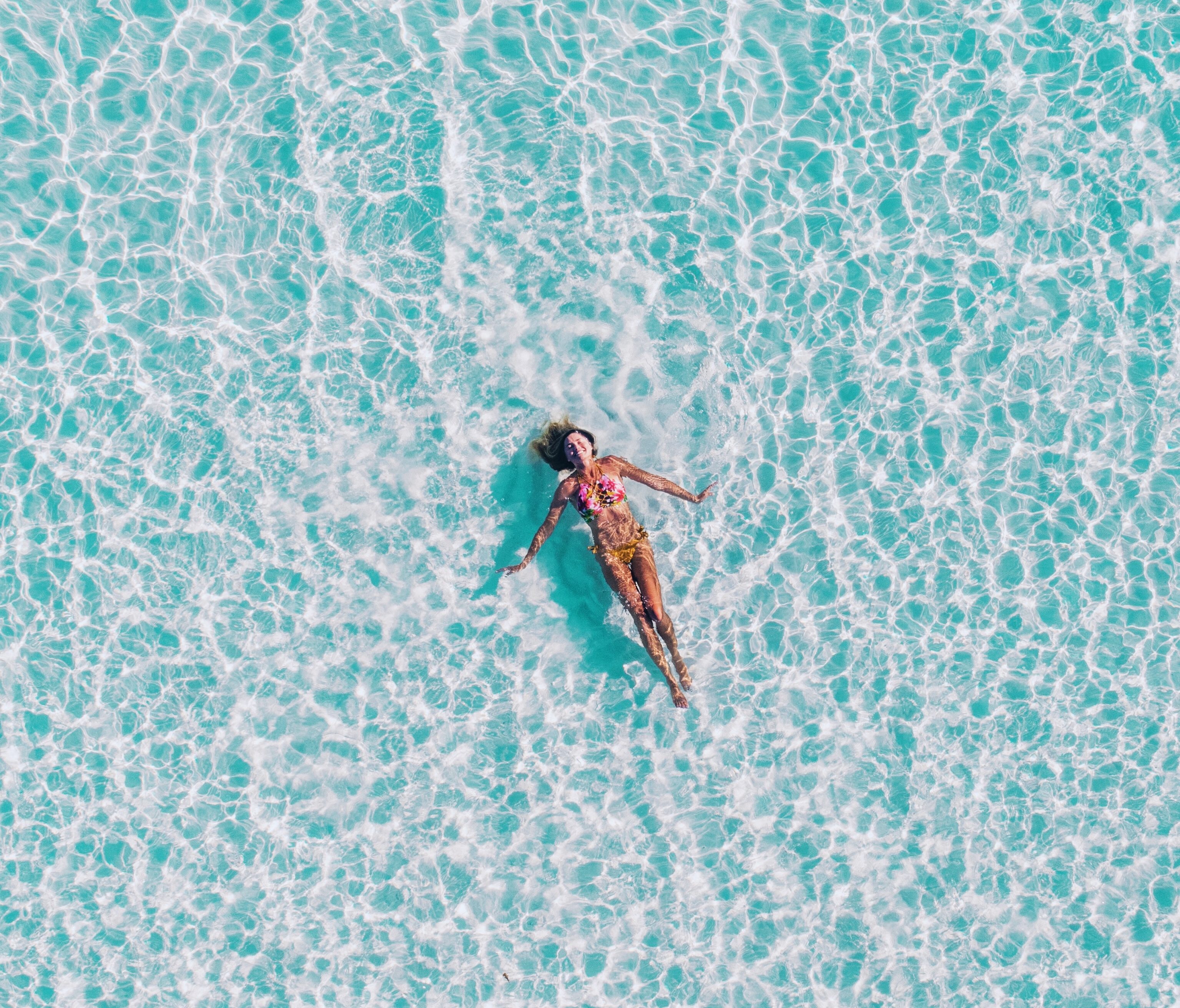 I love summer.
Long hot days give me a sense of freedom, relaxation and expanded possibilities.
No matter if you are planning a trip home to see family and friends, going on a "solo vacation", checking out a new destination or staying local, here are a few ideas to make the most of summer easy living and the free time ahead.
DISCONNECT
Unplugging to unwind is not always easy. Your year has probably been busy and stressful. It could take you a few days to slow down and leave your worries behind, so unplug the source of these quickly.
Be smarter than your smart phone, are you really still at work for work emails?   Set boundaries for checking in … and for all those social media.
Do things that re-engage your mind on living easy. Enjoy walks by the sea or in the woods, sit with your favorite book, breathe, slow down and notice the beauty and wonders of nature.
HAVE FUN
You have permission to play. Fun is a crucial part of our lives. And, let's face it, most of us take life a bit too seriously, right? Family, work and financial responsibilities can make life seem a bit too much at times…
Give yourself permission to replace some of those responsibilities with play and laugh.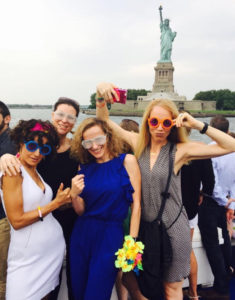 When was the last time that you acted silly, just for fun?
My last time was just last week, on a boat with some girlfriends. OMG. We laughed sooo much. Don't you love our sunglasses?
Play with children and become one. They will love it, and so will you and your health.
Laughter is the antidote to stress, it shuts down the release of stress hormones and triggers feel-good neurochemicals.
This summer, laugh your socks off!
ATTEND TO YOUR NEEDS
Self-care is not selfishness, especially if you tend to put others always first. Make sure you have some "me time" every day, even just 20 minutes can help, more can help more.
Ask for what you want and need. For instance, deciding to stay home while everyone else is going out, if this is what serves you best.
Me time is not selfish, it is necessary and one of the secrets to be fully present with those we love in shared time together.
DREAM AND REFLECT
Time out gives you time to creatively think about what has been and on what you want to happen next in your life.
Positive change can be also based on reflection, of what worked and what didn't so far in 2017. It's important that you set intentions for what you want next.
My daily journaling and meditation are great ways to unclutter my mind and I'm in the process of creating my vision board where I'll focus on what I want for the next few months. Try it. And don't-be afraid to dream big.
LOVE AND BE LOVED
Be more present with those you love. Show appreciation for all the good things you have and let the important people in your life know how much you love and care for them.
Life doesn't always need to be hard and summer is definitely the season for taking it easy…
And easy is always good.
Happy Summer! 
Top photo courtesy of Ishan Seefromthesky
Did  you like this post? Sharing is caring!