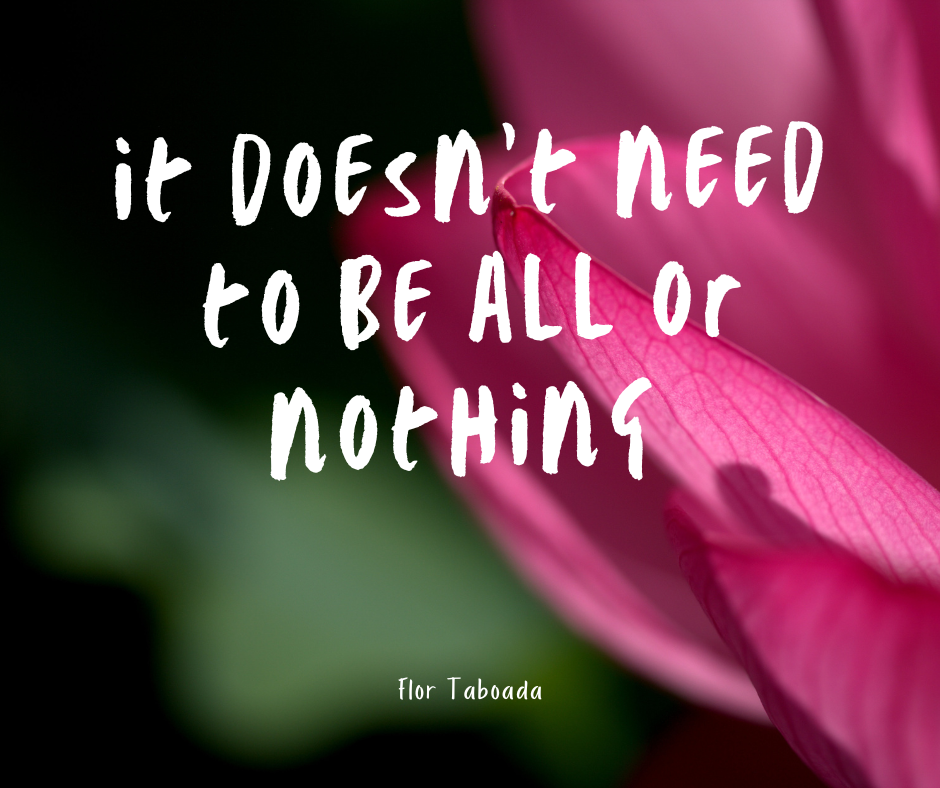 Feelings of falling short and not measuring up get in the way of action and thus in the way of pursuing what we want in life.
But life doesn't need to be all or nothing.
You don't need to be an A+ student all the time.
You don't need to get it right straight away.
In some situations, good enough is just good enough.
Baby steps, baby actions, and baby risks can take you closer and closer to what you want, in a sustainable, gentle way that doesn't feel paralysing scary to you.
Because what I have seen is that consistent action, even if small, together with a clear vision and the right support is what makes change possible.
You don't need to turn your life upside down.
You don't need to take dramatic, scary moves
You don't need to jump into the void.
Just decide what is what you want and begin to take daily consistent action towards it.
And get the right support around in order to help you stay on track and don't lose heart.
Baby steps are good enough.
That's all you need.
With love,
Flor xoxo