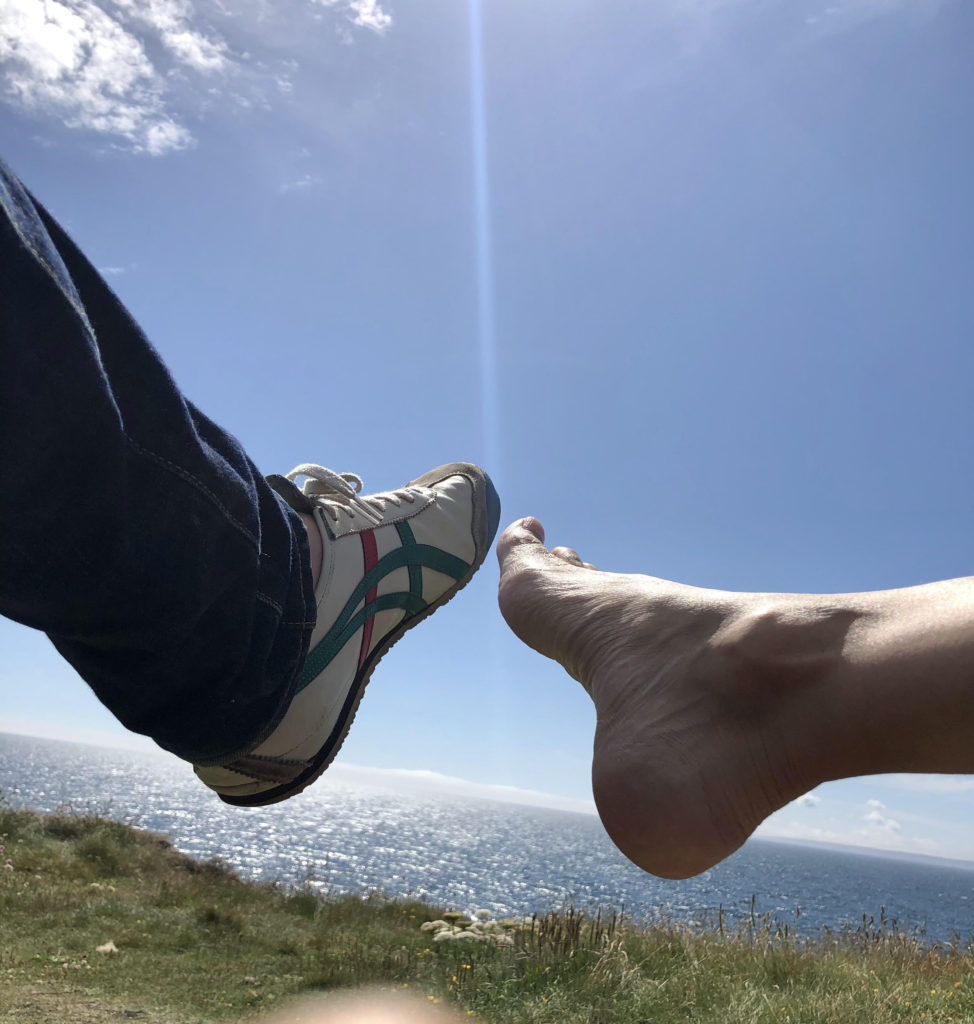 LONDON
It was a warm, sunny evening. I only had a suitcase 🧳 but that's all I needed.
I was excited and looking forward to my new life in a foreign country whose language I hardly spoke.
I had left Madrid 2 weeks before. I had decided to have my hair cut really short and, on my way to my new life, like a rite of passage, I had attended a 10 day graduated programme in a Buddhist Centre in central France.
The same Buddhist centre where my life and that of the man who was waiting for me at the other side of the channel, had unexpectedly crossed 2 years earlier.
In Buddhism ☸️ it's called auspicious coincidence.
I met him in a time of my life when I was really invested in my own healing.
My heart💔had had enough of dysfunctional relationships.
And  I had finally understood 🤦🏽‍♀️that bad luck wasn't the reason.
The relationship that needed healing was the one I had with myself ☝🏾
Meditation was, and still is, one of my medicines.
This ongoing "self-investment" keeps paying off hugely.
Not only because I'm celebrating 22 wonderful years of commitment with an extraordinary, generous, intelligent, loving, supporting man (something I thought I could never had)
But also because I'm celebrating myself for the work it has taken me to be where I am and feel so much more comfortable in my own skin.
What relationship can be more important than the one we have with ourselves?
The more I love and accept myself, the more I can love him, and everyone else.
So, if you feel like there is no hope for you, that you will end your life alone.
If your heart is bruised and broken, take this little story as an inspiration.
I felt the same.
Use this precious time of singlehood to radically transform the relationship you have with yourself to build a happy life & happy relationships that serve you.
What's the one step you can take today in this direction?
With lots of love
Flor xoxo