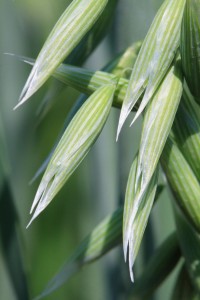 "A JACK OF ALL TRADES A MASTER OF NONE"
It's summer. School and college years are over and summer vacations are foremost in our minds.  This is the season for reflecting on our working life: of making next steps or using vacation time to reflect on work options and career. If you are thinking about job searching or a new career direction, check out Wild Oat flower essence!"
Wild Oat (Bromus ramosus) is a Bach Flower Essence belonging to the uncertainty group. It specifically helps with uncertainty about our vocation in life.
Wild Oat assists in clarifying what professional path to follow when the choices seem too many. It is a good essence for those who are skillful and good at many things, have many talents but are finding it hard to decide which one to follow and focus on. It can help harmonize the needs of professional success with our inner calling and values.
This is an extremely important remedy not only for school and college leavers feeling uncertain as to what step to take next but also for mid-life crisis and when we are considering taking a new direction or recreate ourselves professionally.
Wild Oat can also help us if we have difficulties committing to something or someone, especially if we like leaving our options open, just in case something better comes along.
Are you facing multiple career or life choices and don't know which one to take?
Are you longing to find your true vocation or life purpose?
Are you still trying to figure out what you want to be when you "grow up"?
Are you feeling unhappy and unfulfilled in your current job and needing a change but feel at loss about where to head next?
Are you having difficulties committing either in your personal or your professional life?
Do you find yourself jumping from one job to the next, from one relationship to the next getting easily bored and ending up frustrated?
Wild Oat clarifies our options and our goals and thus promotes the focus and the commitment needed to keep on the track we have chosen, bringing fulfillment, motivation and inner peace.
Read more about Flower Essences here.
Wishing you a very happy summer!
Flor
Image 123RF