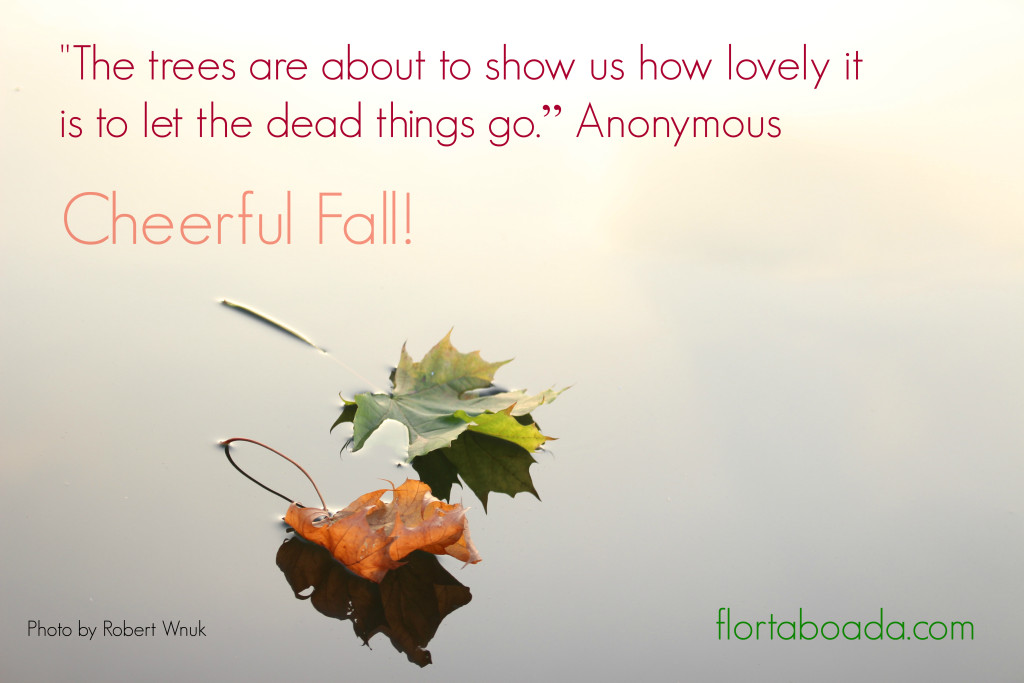 It's official. Here in NYC we reached the Autumnal Equinox today 10:21 AM EDT.
It doesn't really feel like Fall out there. But it is. As I write this, the temperature outside is 78 F/26C. We'll reach 88F/31C tomorrow.
To be honest, it suits me. As the summer person I am, I'll be hanging on to the summer as much as I can.
But today we are entering a new cycle and I want to celebrate this special day; day and night will be 12 hours each. A perfect balance.
The striking symphony of colors in our parks will start soon as will their effortless letting go into nakedness and rest.
Every season has its beauty. I'm ready to welcome the Fall with the intention of letting go of a "few old leaves" I have been hanging onto for far too long. How about you?
Sending you love and cheerful wishes for the new season!
Flor
Did you like this post? Sharing is caring